NVMe Storage vs. SSD: Unveiling the Future of Storage Technology
In the evolving landscape of technology, storage solutions play an important role in determining the speed, efficiency and overall performance of our devices With the advent of Solid State Drives (SSDs) and Non-Volatile Memory Express (NVMe) storage, the storage industry has witnessed a transformational change that has revolutionised data access and transfer speeds. In this article, we'll explore NVMe Storage vs. SSD along with exploring their features, benefits, and how they're shaping the future of storage technology.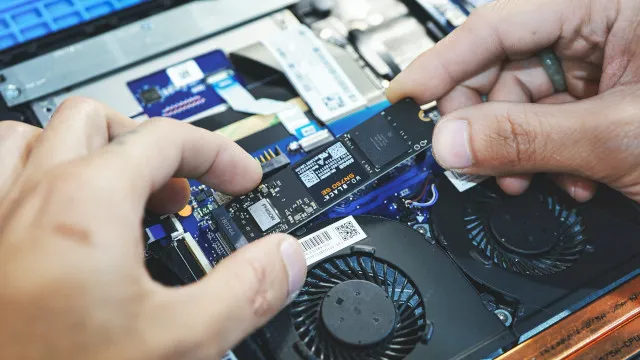 Understanding the Basics: SSD and NVMe
Solid State Drives (SSDs): SSDs are storage devices that use NAND-based flash memory to store data. Unlike traditional hard disk drives (HDDs) that use mechanical components, SSDs have no moving parts. This absence of moving parts results in faster read and write speeds, improved durability and lower power consumption.
Non-Volatile Memory Express (NVMe): NVMe, on the other hand, is a protocol specifically designed for modern SSDs to communicate more efficiently with a computer's CPU and memory. It provides high-speed PCIe (Peripheral Component Interconnect Express) interface with unmatched data transfer rate, low latency and optimized performance.
Performance Comparison: NVMe vs. SSD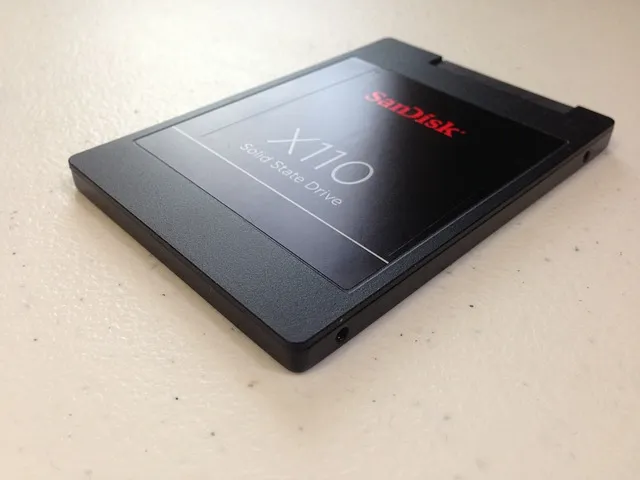 1. Speed and Latency: NVMe storage, thanks to its direct connection to the PCIe interface, offers significantly faster read and write speeds compared to traditional SATA-based SSDs. This translates to lightning-fast data transfers, reduced loading times, and improved system responsiveness. NVMe's low latency also ensures swift access to stored data, making it ideal for resource-intensive applications like video editing and gaming.
2. Bandwidth: NVMe's use of the PCIe interface provides a much wider bandwidth compared to SATA-based SSDs. This allows for simultaneous data transfers across multiple lanes, boosting overall throughput and performance. It's like upgrading from a single-lane highway to a multi-lane expressway for your data.
3. Queue Depth: NVMe's advanced architecture allows it to handle a higher number of input/output operations in its command queue compared to SATA SSDs. This is especially beneficial in scenarios where multiple tasks are executed simultaneously, preventing bottlenecks and maintaining optimal performance.
Compatibility and Form Factors:
1. Compatibility: NVMe drives require motherboards with PCIe slots that support the NVMe protocol. Although it is becoming more common in modern computers, it is essential to ensure compatibility before upgrading NVMe storage. On the other hand, SATA-based SSDs are easily interchangeable with traditional hard drives, as they use the same SATA data and power connectors.
2. Form Factors: SSDs come in a variety of form factors, including the standard 2.5-inch size that fits into laptop and desktop drive bays. NVMe drives are typically smaller and available in the M.2 form factor. This compact size is convenient for ultra-thin laptops and devices with limited internal space.
Endurance and Reliability
Both NVMe and SSDs offer increased endurance compared to traditional HDDs due to the absence of mechanical parts. However, the lifespan of an SSD is measured in terms of "write cycles" which can degrade over time. NVMe drives often have higher endurance ratings, ensuring they can handle more intensive workloads without performance degradation.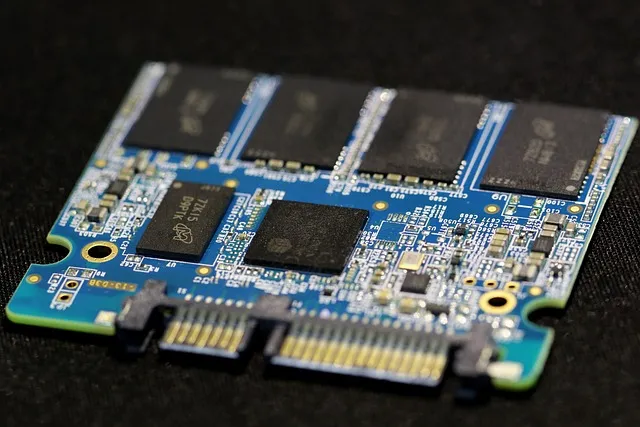 Future Prospects: The Role of NVMe
As technology continues to advance, NVMe storage continues to grow in importance. The ability to exploit the full potential of high-speed interfaces like PCIe opens the door to unprecedented performance levels. This is particularly relevant in sectors such as gaming, content creation and data analytics, where minimizing latency and maximizing throughput are paramount.
Conclusion: Choosing the Right Storage Solution
In the tug-of-war between NVMe Storage vs. SSD, it's clear that NVMe is the future. Its ability to leverage state-of-the-art PCIe interfaces and deliver exceptional performance is reshaping the way we perceive data storage. However, the choice between the two depends on your specific needs. If you're looking for blazing-fast speeds, minimal latency, and compatibility with modern motherboards, NVMe is the way to go. On the other hand, if you're looking for an affordable upgrade from traditional HDDs, SATA-based SSDs still offer significant performance improvements.
In the grand scheme of technological advancements, both NVMe and SSDs have played their part in eliminating the limitations of mechanical hard drives. With their lightning-fast speed, durability and efficiency, they have transformed the way we interact with our devices. As the storage industry continues to evolve, the only certainty is that the journey is onward and upward, driven by the constant pursuit of faster, more reliable, and innovative storage solutions.
Suggested Reading: